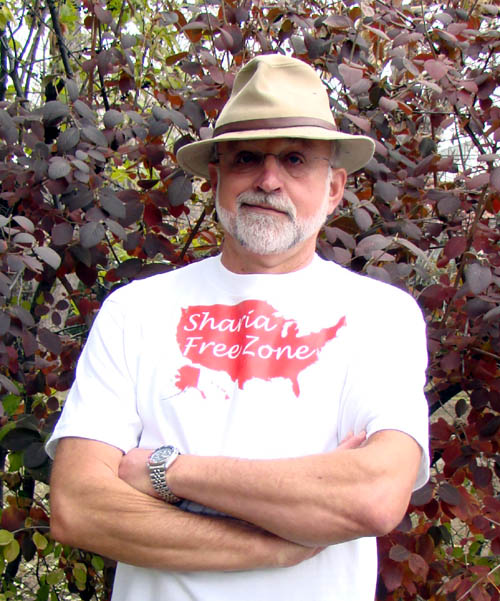 If not us, who? If not now, when?

"It cannot happen here." I hear it from friends and acquaintances, and I am perplexed at these delusions, as the evidence to the contrary grows all around us. What really tipped me over the edge, was this story about bonnie Prince Charles and his invoking Islamic principles as a good thing to remedy our alleged environmental sins.

Royalty certainly has its privileges. Besides the cash for being in the royal gene pool, you get a ready audience for any fatuous fancy you might wish to spout off about. Now the fatuous prince is telling anyone who will listen that the "Islamic" way of life will solve all the world's environmental problems. Did the fanciful prince ever think to ask the various women of the world living under the benevolent blessings of Islam what they think of his royal effluence? How peaceful and eco-friendly is it for the Prophet Mohammed to marry a six-year old girl and then wait until she was nine to consummate the marriage? How about female genital mutilation, not in the Koran, but practiced by muslims in many countries, including America! Sharia law is to live under the whim and wham and whip of Allah's will. Sharia is an intellectually transmitted disease and the Prince is obviously sick. He is just one of the millions of useful Islamic fools that think freedom can be sustained by submission to Sharia.

My father, A Ukranian Kulak, spent 6 years in a Soviet gulag, slave labor, timber camp. Soviet Sharia is/was not as virulent as the Islamic variation. The Sharia gulag is spreading itself into freedom's last major center of courage and immunity against indentured servitude. But then, perhaps it will be a gulag of peace? Of course it will be. Just visit two of the web's best sites to acquaint yourself thoroughly with the religion of peace: Jihad Watch and Atlas Shrugs. The submission to Islam is one of the most pernicious examples of the gulag mind set Homo sapiens have ever exhibited. Ask the French. Ask the English. Ask those in Orlando or San Bernadino. Ask yourself. Ask every political candidate-do they support America as a Sharia Free Zone? Its a simple answer: yes or no. We don't need gun free zones! We must have one nationwide Sharia Free Zone!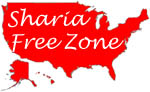 petro alexandrovich : contact Phone: 303-898-4295

SFZ, PO Box 200400, Denver, CO 80220